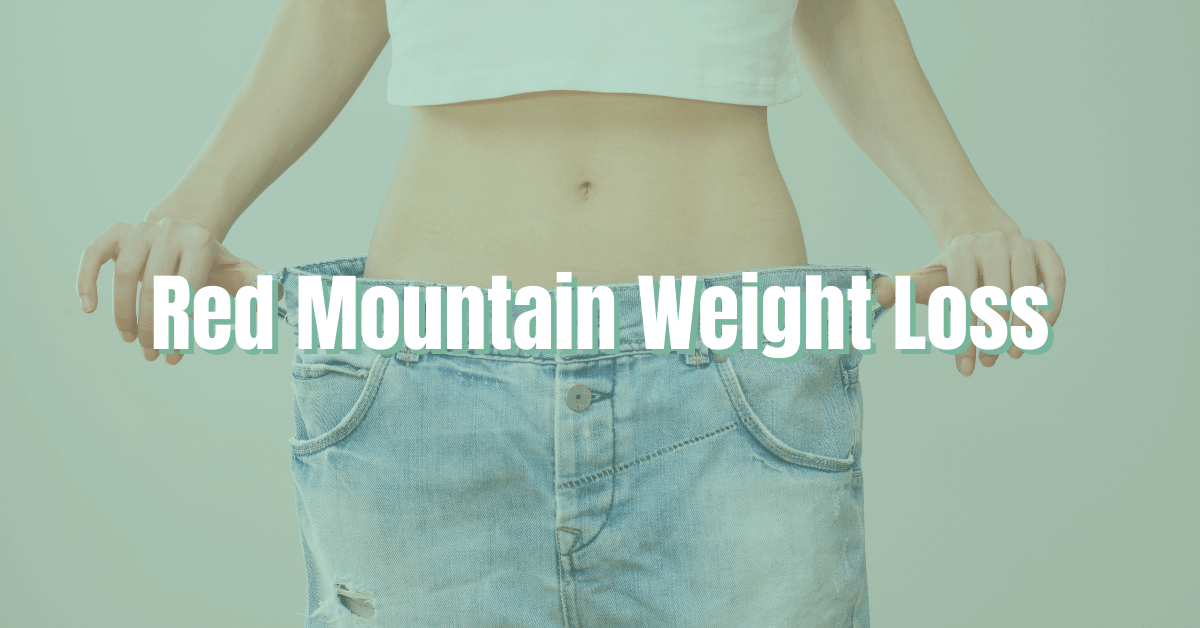 Founded by Dr. Suzanne Bentz, the Red Mountain Weight Loss is a chain of boutique medical spas that helps you lose your body weight. This medical spa provides an answer to your overweight caused by obesity and other reasons through therapeutic and diets. 
Operating in different cities in the USA, Red Mountain Weight Loss clinic chain helps you with your diet plans and food supplements and also offers complete guidance on measures to lose body weight loss scientifically.
You can avail yourself of the services of this clinic in nearly 12 cities and locations dotted in Arizona and Texas. In such centers, you can also get help with body slimming and body contouring besides weight loss. 
What Is The Red Mountain Weight Loss Program?
At a juncture when obesity and overweight pose a host of health-related problems, it is always advisable that you should go for losing the body weight if it is more. 
The Red Mountain Weight Loss Program is based on the following step-by-step scientific manner to effectively help you reduce your body weight. It resorts to the following steps:
Step-1: The process begins with a thorough medical examination to ascertain the body condition and find out the exact way to reduce the weight. 
Step-2: Your full health history is noted before the process of losing weight begins. 
Step-3: If you have some problems related to your overweight and health conditions, the diagnosis and slimming are done accordingly to help you get the full benefit of it. 
Step-4: The medical experts zero on reasons or factors for body overweight. Your lifestyle pattern is studied and analyzed scientifically. 
Step-5: Once the reason for body overweight is zeroed down, a  personalized plan is created for you. The process of medically reducing your overweight begins accordingly. 
[Read More – How to Deal With Fat Wife | What to Do When Your Spouse is Overweight?]
How Much Does Red Mountain Weight Loss Cost?
The Red Mountain Weight Loss has different programs. You can reap the benefit of it. Since the costing pattern has been set to suit everybody, you can begin with any package that suits your pocket. 
The plans vary in the region from $200 to $500 per month. You can pay these charges from your Health Savings Account. If your doctor advises you to get your weight reduced, the Health Savings Account can be of great help. 
Pros And Cons Of Red Mountain Weight Loss 
As almost everything has Pros and Cons, the Red Mountain Weight Loss Program is no exception to it. However, the Pros are more than the Cons. 
We are giving below the Pros and Cons for you:
The List of Pros
You get assured overweight loss treatment

Your diet chart is done to help you avoid adding weight to your body

Slimming your body is done easily

Drugs are given to you to reduce the overweight and maintain body slimness 
The List of Cons 
Any wrong detection of your body overweight may create several or a chain of health-related problems

In the process of losing your overweight, you may develop some complications 

You have to pay money whereas you can reduce your body weight through dieting and freehand exercise or Yoga. 
Is The Red Mountain Weight Loss Program Worth It?
The money spent on overweight loss through any of the 15 clinics of the Red Mountain Weight Loss Program is justified as you reap several benefits out of it. It helps you get a poised figure. Besides, losing weight also means you can avoid some of the diseases that are related to being overweight or obese.  
[Read More –  Total Contact Cast: Causes and Things to Consider]
RM3 Weight Loss Side Effects
RM3, a 3-step program, is helpful. So far, any adverse side effects have not been seen in it. It does not have any overt bad side effects but rather does good to you. Your food habit is regulated, you do exercise regularly and take medication to reduce your excess body fat.  
How Much Weight Can You Lose With Red Mountain Weight Loss?
The quantum of weight you may lose depends on the plan or program that you go for. Your body constitution, body metabolism, and age also are related to the amount of weight that you lose. 
However, it is between 10 to 20 pounds of body weight that you can lose per month with the programs of the Red Mountain Weight Loss Program. 
Your Quantum Of Overweight Loss May Depend On The Following:
Factor of obesity

Genetic predisposition to obesity

Dietary habit/ routine

However, losing between 10-20 pounds can be expected. 
Do You Have To Eat Special Food For Red Mountain Weight Loss?
Since extra weight gain depends, to a great extent, on the nature of food that you consume, you are to be prescribed special nutrition or food plan by the Red Mountain Weight Loss Program. You may be told to follow the special diets in this line:
Avoid fatty food

Food with nutritional and caloric value yet not responsible to increase body fat

Fruits and vegetables

You have to follow the macronutrient guidelines needed for the RM3 program. 

Your special diet pattern will include vitamins, minerals, amino acids, and other elements that maintain your body's energy levels and metabolism. 
[Read More – The Importance of Vitamin C Powder for Your Face and Skin]
Red Mountain Prescription Medication
You will get a prescription for drugs suitable to your body requirement and also to fit with the RM3 program. The US Patent Office has issued two patents to Red Mountain Med Spa, LLC. These prescription medicines are of two kinds:
Weight loss medication containing resveratrol and
Human chorionic gonadotropin.
Conclusion
Obesity and overweight are results of genetic system and lifestyle routine. Food is a major culprit for causing you to become overweight. The Red Mountain Med Spa, LLC has developed a special technique to address the problem of being overweight. Medication and special food charts, it has revolutionized the way of reducing overweight while maintaining the body's metabolism. Let us know your thoughts and queries on it. We would love to hear from you all.