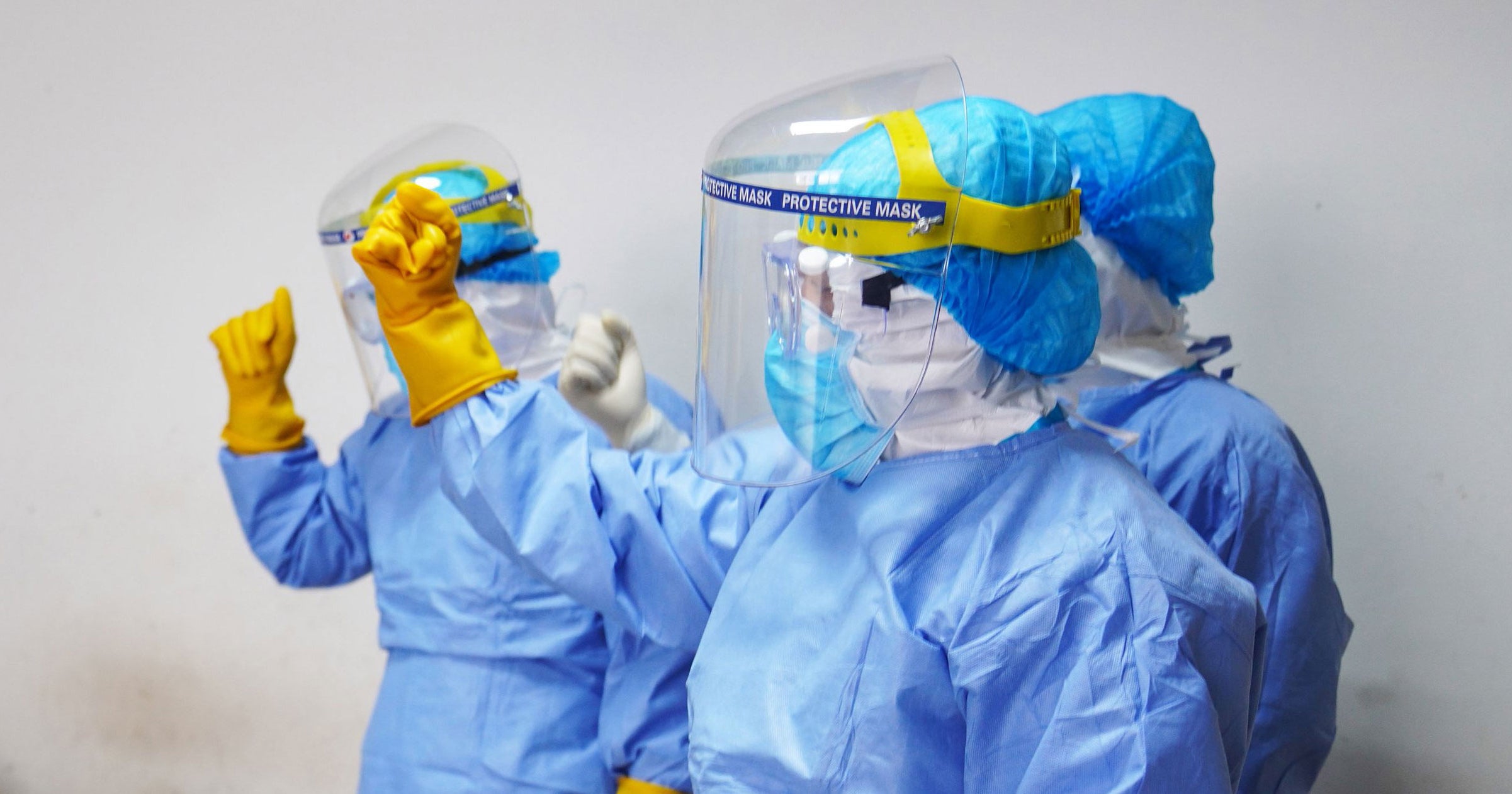 Thank you Coronavirus helpers, thank you very much to doctors, nurses and their helpers: the staff of clinics, hospitals, health centers and pharmacies. We should applaud everyone from doormen, cleaners, equipment technicians, pharmacologists, to the most important members of the medical community.
Everyone is risking their lives to save us, to care for each patient with coronavirus. Many times, without having the equipment or the necessary medicines; without having proper protection for themselves. They are putting their health, even their lives, at risk, as front-line combatants against this pandemic that we face.
Women and men who tirelessly care for people seriously ill with the virus and who, unfortunately, in some cases have become contaminated and have died. Not in vain are they being applauded and admired all over the planet. Today, each of them is considered a hero.
Pope Francis has joined the global appreciation for them by asking: "Let us pray together for the doctors, hospital staff and volunteers who are giving their lives to save others. Surely even agnostics can have a thought of recognition towards them.
But they are not the only ones we should thank. At the forefront are also those who, in the midst of this crisis, supply our food needs. The peasants who work the land and today collect their product so that there is no lack of food on our tables, the truckers, transporters and distributors, including those who serve supermarkets and stores, even those at the cash registers. Without their tireless and efficient work, we would not have the necessary food.
Many thanks to the soldiers and police officers and their commanders who maintain order and are ready to assist and coordinate any necessary work at this critical time. We have seen them transporting doctors and medicines to the most remote and inhospitable places, protecting the civilian population from those who want to take advantage of the moment, they are even at the forefront of the construction and adaptation of temporary hospitals, to increase the capacity to care for patients.
Thanks to the civil defense and the Red Cross always ready to serve. To psychologists and psychiatrists, attentive to help fight fear and anguish, felt by many, with their advice and experience. To banks, industries, businesses and foundations that are offering support to citizens.
Applause for those who give us a voice of help, or a drop of company, even by phone, during the mandatory quarantine to which we are subjected. How not to thank those who have a moment to call a family member, friend or neighbor, especially an old man, just to ask: How are you? You need something? To affirm: here I am if you need me, you are not alone, count on me. Thanks to those who listen to us with patience and often accompany our fear, even our crying.
Today, we have returned to our homes, to those walls that know us, although they see us little; to the intimate living with our families, day by day, to those kind and calm conversations that we used to have when we shared bread, a beautiful custom almost forgotten. Perhaps, in the uncertain future we face, we will treasure the memories of these dark days, when we once again recognized each other as brothers.
Thank you Coronavirus helpers and always to God for our lives!