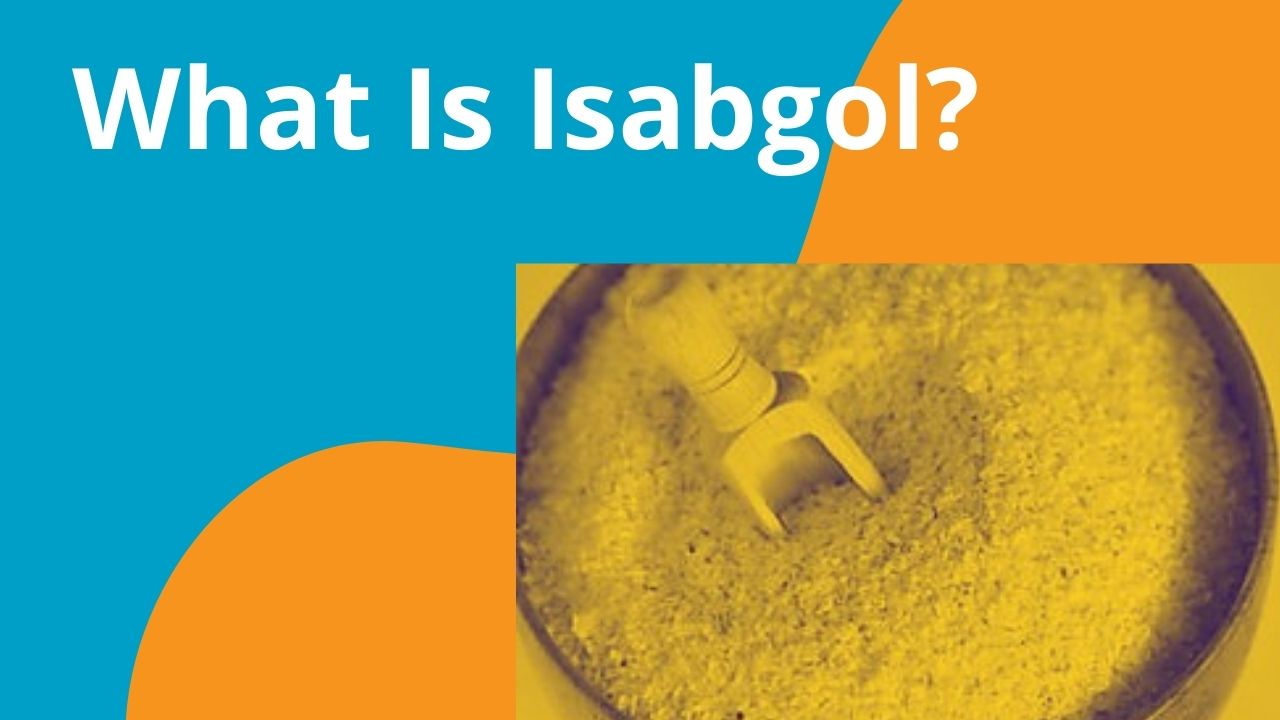 Isabgol or Psyllium husk is a natural seed found from Plantago Ovata plant. It turns a bit sticky once you add water to it. Psyllium husk is known for its unusual taste–neither too sweet nor too bitter.
Isabgol is widely popular across India and other countries. Currently, India is the number one producer of this natural herb. It also exports Isabgol to other parts of the world.
Isabgol is stomach-friendly and offers cooling sensation inside the stomach. It is globally popular for its natural laxative effect. Apart from that, Isabgol also comes with several healing effects to protect your body from other health-related issues from time to time.
What Is Isabgol Used for?
Isabgol uses vary because it is a wonderful herbal remedy with a lot of purposes. It is very helpful to people suffering from chronic constipation. Also, it is quite effective in managing one's elevated blood pressure, cholesterol level, and body weight.
As a matter of the fact, you should consume Isabgol only in appropriate dosage as advised by your doctor based on your health-specific goals.
As per the doctor's recommendation, you can consume around 5 to 7 grams (around 2 teaspoon) of Isabgol twice a day for a minimum of two-three days to notice its benefits. If it shows positive results, then you can even continue it for a week or so.
How long Isabgol Can Be Taken?
Though Isabgol is an ayurvedic compound, still it is not advisable to continue consuming it indefinitely. There are a couple of things to keep in mind when you decide about its duration;
Non-laxative Purposes: If you are using Isabgol to derive other non-laxative health benefits, then you need to contact your doctor for that. Only your doctor can prescribe appropriate dosage of Isabgol and duration for this. Actually, Isabgol may counteract with other drugs and medication. So, you should be wary of that.
Using As a Laxative: If you are using it as a laxative, then Isabgol is not recommended for more than 7-8 days at a stretch. All laxatives may turn into habit, which is not good for your intestinal health. However, you can use it occasionally, whenever you feel constipation-related problems or irritable bowel syndrome.
Is Taking Isabgol Daily Harmful?
There is no scientifically-proven evidence to corroborate any ill-effects Isabgol after daily use. However, depending upon the patient's medical history and health-related facts, it's always better to chat with a medical practitioner before one starts consuming it daily.
Until then, one can easily and safely consume Isabgol once or twice a week. With its moderate use, one can easily cure various health-related problems like chronic constipation, acidity, and digestion-related problems.
Does Isabgol Cause Gas?
Psyllium husk is a wonder drug with no side-effects. However, in some patients, it may cause minor irritations like flatulence, gas, and bloating. So, in rare cases, it may cause gas if you are consuming it frequently in excessive quantities.
Mostly, Isabgol is famous for its healing properties with no to minor side effects, Consume it without any worries as long as you follow your doctor's advice.
What Are the Side Effects of Isabgol?
The severe side effects of Isabgol are nil. Some of the common and tolerable side effects that a few of the patients may feel are mostly relating to digestion and loose motion.
Overall, its side-effects are negligible and may not be a big factor unless you start consuming it as toffees!
We already know that anything in excessive quantity is bad. The same goes with Isabgol side effects too. Your Isabgol intake depends upon the severity of the problem for which you are consuming it.
Isabgol for Constipation
Doctors in India and across the world recommends Isabgol for constipation.
Its laxative properties extract the harmful toxins from human intestine while increasing the lubrication inside our small intestines. And thus, eventually it helps in flushing out waste from our bodies.
Grab Isabgol benefits by using it as a laxative. To get help from chronic constipation, Isabgol can be a viable ayurvedic remedy.
How to Take Isabgol At Bed Time
It is ideal at bed time. Isabgol turns into a gel-like substance when you add water to it.
Take 1 tablespoon of Isabgol in a glass of water and stir it well. Now, make it a jiggery by adding a little amount of sugar into it (if you wish to). You can then safely drink it followed by another cup of plain water.
Instead of plain water, you can also consume it with honey, lukewarm water or milk. Repeat it for two to three days as per doctor's advice.
Isobgol Price
Since India is the world's leading producer and exporter of Psyllium husk, so its price is quite affordable here. You can find a sachet or a box of Isabgol in much lower price as compared to other allopathic syrup for the same laxative effects.
Moreover, Isabgol is appropriate for anybody and everybody irrespective of their gender and age groups. Anybody who wants to get relief from constipation can use it. You can order for a new pack of Psyllium husk online.
The Conclusion
There's no doubt, Psyllium husk is a boon for us. As discussed above, it comes with a number of advantages, though primarily, Isabgol is used to treat constipation.
Considering its widespread use, even doctors are recommending it for patients suffering from similar woes. Other benefits of using Isabgol are its effective management of diabetes, blood pressure, and irritable bowel syndrome.
However, Isabgol can never supplement the daily fiber needs of your body. In that case, you have to increase the quantity of your daily intake of fiber-enriched food. Some of the fiber-enriched fruits are; apples, banana, carrots, and strawberries. Similarly, include kidney beans, sweet potato, and spinach into your daily diet as well.
You can also indulge into your all-time favourite cocoa-enriched dark chocolates to gain some additional amount of fibre in its delicious form.