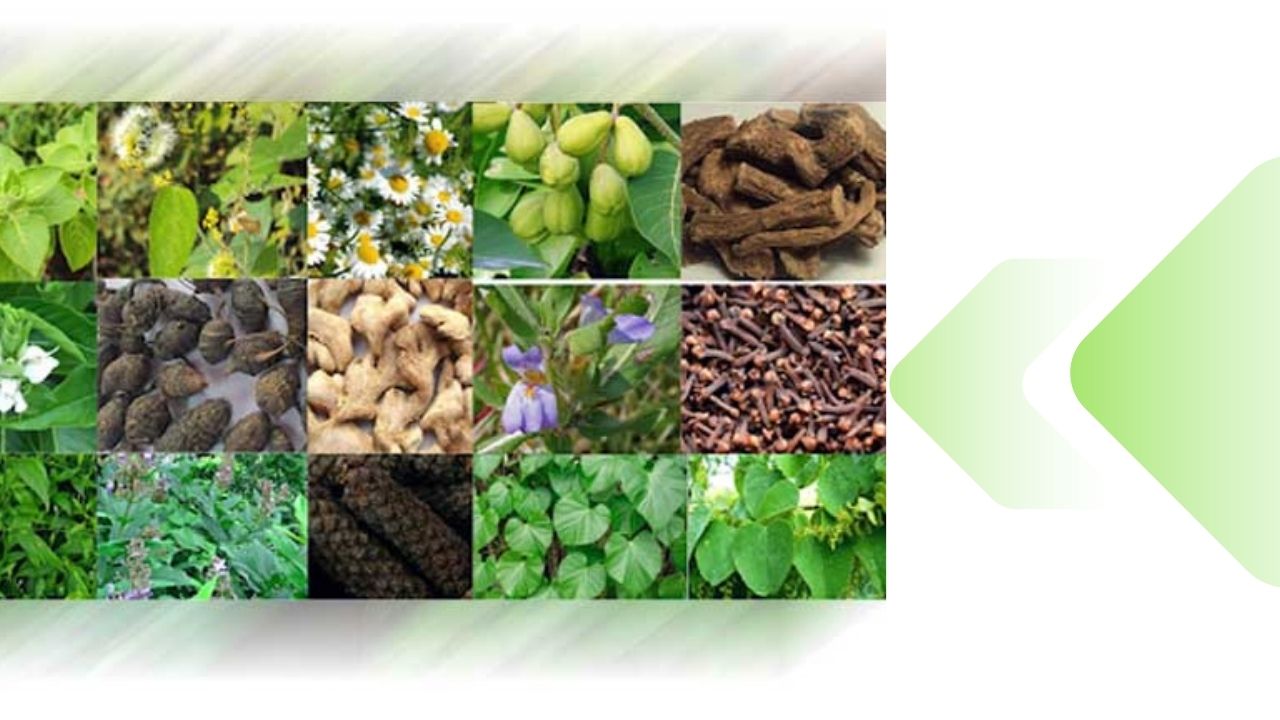 Kabasura Kudineer, an ancient herbal remedy, has its origin from ancient Siddha formulation. There are at least 15 herbal compounds added to it before its final consumption. It is widely admired and used for therapeutic purposes.
The reference of Kabasura Kudineer can be found in Siddha's manuscript Citta Vaittiyuattirattu. In those days, it was a viable herbal remedy to curing fevers and flu.
In the current state of the pandemic, Kabasura Kudineer has shown some positive light in boosting people's immune systems to fight health-related woes. It can act as a one-stop remedy for boosting the human immune system.
Let's take a look into kabasura kudineer, and why it's called a wonder drug.
Kabasura Kudineer Ingredients
Kabasura Kudineer's ingredients, mostly, come from any Indian kitchen. It's basically, a mixture of several naturally-found substances like ajwain (carom seed), clove (lavangam), ginger (Chukku), mulli root, Piper longum (pippali), and other compounds.
Usually, you can take this herbal concoction in the form of chooranam. However, most patients usually mix water to this chooranam to make it easily soluble in Kadha. You should drink it at least once to derive its health benefits.
Kabasura Kudineer Benefits
Kabasura Kudineer comes with multiple benefits. It can cure a lot of health-related woes while helping a person stay to the best of his mind, body, and soul.
Starting from common respiratory tract-related problems like cold and cough to other severe and complex problems like diabetes, bronchitis, flu, and sinus, this siddha-based formulation can help in several ways.
Kabasura Kudineer for cough
Kabasura Kudineer for sinus is apt for the effective management of such health ailments. It not only boosts the patient's immune capacity but also cures the disease too.
Since time immemorial, Kabasura Kudineer has been acting as a vital compound to reduce swelling and fever in patients.
Especially, its antioxidant, anti-inflammatory, anti-fungal, anti-pyretic, and anti-asthmatic properties help in curing dry or wet cough. It also helps in managing cold and cough like symptoms in patients.
How to Use It
You should add water to Kabasura Kudineer choornam to consume it as a kadha. Please boil the same before use.
Consume it regularly to boost your health immunity or to keep other health parameters in check as per the recommendation of your family physician.
Method of Using Kabasura Kudineer for Final Consumption
Place all herbs together in a single place.
Grind them to make a powder.
Let them soak in the sunlight to remove any moisture from the same.
Now, safely take the dried chooranam in a pan and heat it.
Keep boiling it until the water level drops down a bit.
Switch off your gas stove.
Take the liquefied substance and thoroughly filter it.
It's safe to consume now.
Please consume the liquid within the two-and-a-half-hours.
Kabasura Kudineer for Corona: How to Use
The National Institute of Siddha, Chennai, has recently stated that Kabasura Kudineer can be taken as an immune booster. So, whether a patient has been infected with coronavirus or not, anybody can consume this wonder concoction to derive health benefits.
Any person with fatigue, diarrhea, chest pain, breathlessness, and other neurological symptoms can opt for it. It has no side-effects.
An herbal concoction, 'Nilavembu Kudineer,' had been prescribed by doctors at many places in India to contain the spread of deadly dengue a few years back. And it was found to be quite effective. So, several institutes in India are now conducting similar research studies to ascertain the efficacy of Kabasura Kudineer as well in tackling COVID-19 symptoms.
Based on the physician's advice, people can use this to improve their immunity level and fight against harmful viruses and bacteria.
Kabasura Kudineer Dosage
Ideally, adults shouldn't consume more than 5-gram of kabasaura chooranam at one take. However, patients can consume it twice a day to cure certain diseases or health ailments.
The kadha should have 5-gram of the herbal concoction in 30-ml water.
Children can also consume it. But in their case, the kadha should be around 15-ml only.
Kabasura Kudineer was administered to several patients for research purposes earlier this year. It showed positive results. A child's dry cough was relieved after he took the herbal remedy under medical supervision.
Similarly, a few of the patients who had complaint of tiredness felt much relived after consuming kadha as per the physician's advice.
Kabasura Kudineer for Diabetes?
It is a concoction with several compounds. Some of these compounds may have their natural sweetness. So, it's always better to consult your doctor before consuming it. All diabetic patients must inform their doctors before consuming any such medicine or herbal remedy.
Kabasura Kudineer for Fever
Kabasura Kudineer is quite effective in managing Kapha dosha. The chooranam is useful in curing cough, breathlessness, and flu-like symptoms.
Kabasura Kudineer for cough is well-known across India. Physicians often administer patients suffering from cold and cough with the right amount of this concoction for two to three months.
Doctors recommend Kabasura Kudineer for cold too, in appropriate dosages depending upon the severity of the problem.
The Conclusion
In conclusion, we can say that Kabasura Kudineer benefits corona are still under investigation and, is a matter of in-depth medical research. Scientists and doctors follow SOP (Standard Operating Procedures) to treat coronavirus patients with applicable drugs and medicines. If you are already suffering from any medical ailments like blood pressure, diabetes, and kidney-related problems, then you must take this herbal drug only under expert medical supervision.
For improving your immunity against viral fever and harmful viruses, you can start consuming Kabasura Kudineer in the appropriate dosage as suggested by your doctor.
You can get kabasura kudineer online available on various sites. However, under no circumstance, use it as an alternative to the prescribed drugs and medicine that your doctor may suggest to you for curing a particular health ailment. And as we already know that prevention is better than cure, so you must use a mask and maintain social distancing all the time to stay safe from Coronavirus.